Our home is the Baroquesqe village of Groblje, located in the outskirts of the town of Domžale, close to Ljubljana, the Capital City of Slovenia. We preserve and recreate the folk heritage of Slovenia. As a group we have been active since 2007. Already in the first year since formation the dancers, who are mainly the local ''boys and girls'', took the stage. In the first years we honed the dances from Upper Carniola, which were later supplemented with Carinthian and Lower Carniolan dances.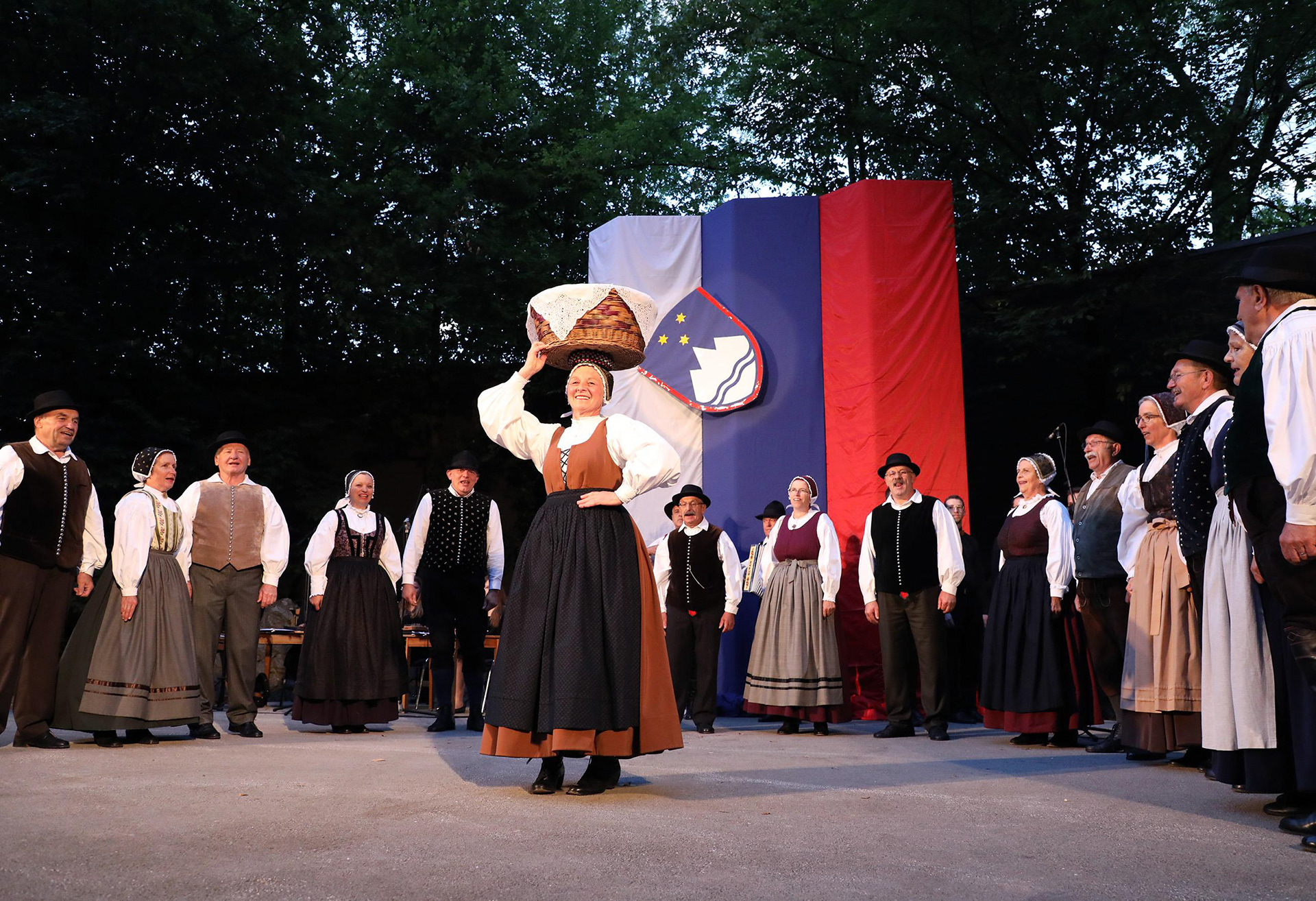 We have taken the current programe all around Slovenia and beyond. We had performances in Austria, Italy, Belgium, Croatia, Hungary and Portugal. We are the hosts of the traditional annual International Folklore Evening As it once was, in Groblje. In an effort to pass on our intangible heritage to the younger generations we organize folk dance workshops and the Children's folk fest: "Pleši, pleši črni kos". Together with the Tourist Society Jarše – Rodica we organize the Pilgrimage to St. Notburga in Groblje.

Since 2016 we are member of the International Folklore Festival from Celje to Žalec.