Our folklore society began first activities in autumn of 2007.

A Society for Folk Costumes was active in the town of Domžale. Its members were representing traditional Slovenian garments and they had an idea that they could also include dancing. They searched for suitable home arena and a competent Artistic leader. Good luck found them in Groblje. Anton Košenina, president of the Groblje Cultural Society, welcomed them in and offered the local hall. Nevenka Unk-Hribovšek then took over the rehearsals and thus our folklore group was born. We began rehearsing immediately.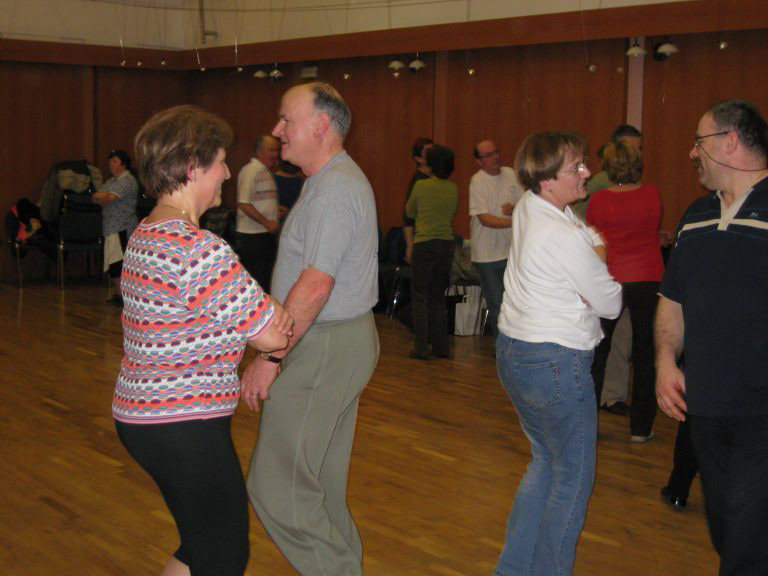 As with all beginnings, ours was also difficult. With no band to play the music, the costumes unfit for public performances, the dancers not knowing the folk dances… We overcame the initial struggles and, thankfully to the management and keen dancers, the first public performance was just half a year later.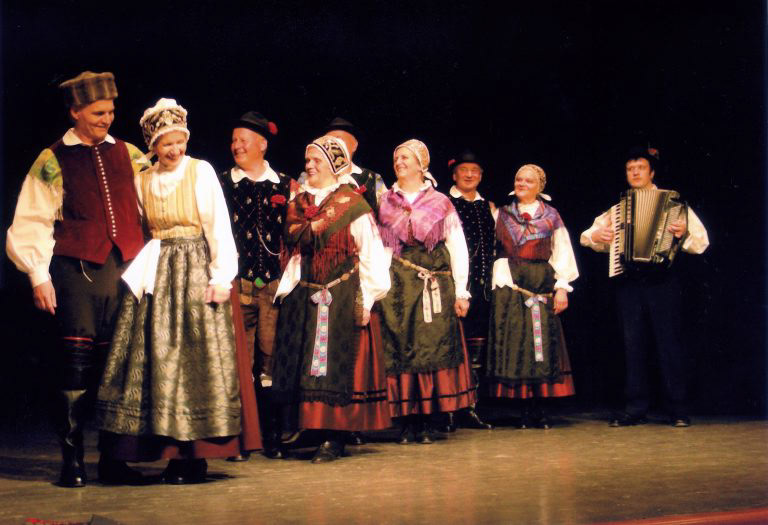 Emboldened we increased the repertoire each year by at least one new choreography. In the start we had one 2 hour practice per week. This did not suffice, which is why we soon increased it to 2 sessions per week, which gave the group a new boost.

As years went by some members left, but new ones came along. The costume situation was sorted out and a band had been formed. For all this time we have enjoyed the full support of our local community, the local council and the municipality.

In June 2015 the members of the Groblje Folklore Group established the Groblje Folklore Society and went its own way.
Beside performing in our village we have been featured nationally and abroad. Starting in 2009 we organize the traditional annual international folk evening: V Grobljah kot nekoč. Our programme consists of dances from Upper and Lower Carniola and Carinthia. We have 39 members; 13 couples and 6 musicians. Rehearsals and performances are guided under the watchful eye of the mentor Nevenka Unk-Hribovšek.